Sophia D.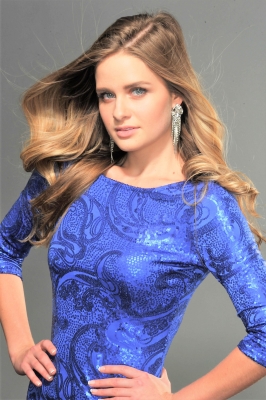 Sophia D.'s goals...
Sophia's goal in life is to spark positive change in every way she can, whether it be in her community or across the globe. She believes everyone's life is extremely valuable and she hopes to encourage people to see and understand their true potential in every aspect of their life.
Sophia D.'s bio...
"I can't fix the world's problems but I will do what I can to make a difference where I can!" This particular quote personifies the ambition and the motivation behind Sophia, Miss Teenage Eastern Ontario 2017. Volunteering, encouraging others to get involved and leading by example are Sophia's top three goals as a regional titleholder. Sophia has been a very active titleholder promoting her Childhood Cancer Awareness platform throughout the Eastern Ontario region, educating others about the specific challenges faced by childhood cancer champions and their families. Sophia plans on pursuing a career in law.