Alexandra C.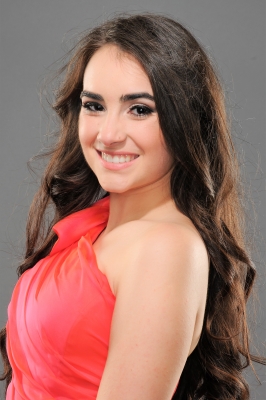 Alexandra C.'s goals...
Alexandra wants to work in the medical field. For now, she's simply a high school student. She wants to help people understand that in order to accomplish your dreams, you only have to believe in yourself and stay positive.
Alexandra C.'s bio...
Alexandra has two passions in life: food and Netflix. Just kidding! She plays the baritone and alto saxophone and she used to sing in a band with her sister, brother and best friend. Generally, she's a happy and positive person. You'll always hear her laughing and see her smiling. She wants others to feel this way and enjoy every moment, that's why her friends describe her as caring and empathic. On the other side, they always complain about her sense of humor. Even her nickname is "Badcall" because of her constant puns.