Alysha Ortiz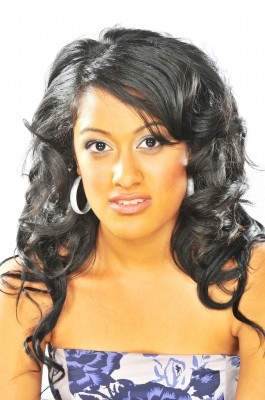 Alysha Ortiz's goals...
To make a change and a difference in people's lives as well as fulfill my own dreams in life.
Alysha Ortiz's bio...
Alysha Ortiz is a 17 year old graduate of Bishop McNally High School. She enjoys travelling and meeting new people as well as helping her community to the best of her abilities. She enjoys spending time with family and friends. She is filled with enthusiasm and a smile that never seems to leave her face. Alysha is extremely excited and thankful to represent her city in the nationals. It has been a dream come true to attain something like this in her life. Her mission is to help spread hope in every individual's life. To spread the word that no matter who you are, or where you come from…we each have the same capability to succeed with hard determination and by never giving up. She has gone through many difficult moments in her life but through her experience she is hoping to be a role model for other girls.