Jordyn E.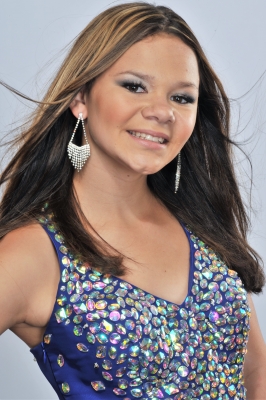 Jordyn E.'s goals...
Jordyn's goal is to make it all the way to the Miss Teenage Universe and I hope to meets lots of new people and gain knowledge and experience along the way.
Jordyn E.'s bio...
Jordyn is a spunky outgoing and compassionate person. She is a great athlete and plays rugby, badminton, basketball, volleyball is an amazing runner and represents her school in track & field. Jordyn has participated in the YMCA run annually and for the last two years she came first in her age group. Jordyn can often be found playing with her pets as she loves all animals. She enjoys taking pictures as photography has become a new interest. She enjoys going to watch her favorite CFL team The Saskatchewan Rough Riders play.