Tiffarah Gosman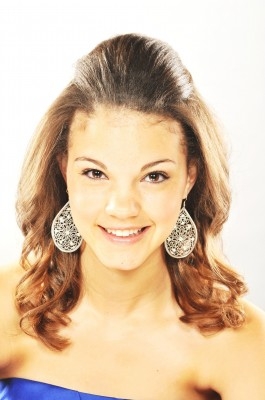 Tiffarah Gosman's goals...
To become a human rights lawyer and fight the injustices of human trafficking.
Tiffarah Gosman's bio...
Tiffarah Gosman was born in Fredericton, NB. She's the oldest child of Neville and Donna Gosman, and a proud sister to her three younger brothers. One of her guiding principles says, "Work hard and become a leader; be lazy and never succeed " (Proverbs 12:24). To that end, she consistently strives to make the most of every opportunity and talent given to her. In school, Tiffarah has received the School Spirit Award, and been awarded her grade's Highest Academic Standing for the past 7 years (95+ average). Tiffarah loves to use her musical abilities whenever she can, and has been the leading lady for her school's musical the last three years. Tiffarah often mentors young ladies struggling with self-esteem and decisions in life. When talking about her platform, Tiffarah says, " They say, 'The squeaky wheel gets the oil', so my goal right now's to raise awareness for human trafficking".