Rebecca Vado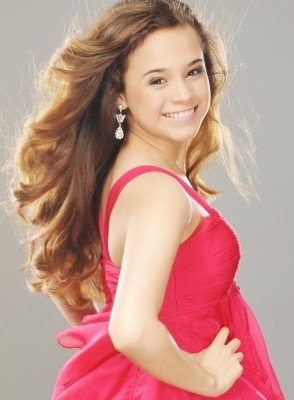 Rebecca Vado's goals...
Rebecca would like to bring focus on Human Rights by showing respect for each other's beliefs, race, disabilities, and gender. We are all equal in the eyes of God and we should love and take care of each other especially those that are most needy such as the disable, our seniors and the homeless.
Rebecca Vado's bio...
Rebecca is a hard-working student who lives with her two autistic brothers and parents in Edmonton, Alberta. Humble, determined, creative and a humanitarian are a few terms that describe this Latino youngster. Many have said that her smile and beauty light up a room when she enters, and these are enhanced by her sensitive, caring and mature nature. She has received awards in Science, Girl Guides "Girl Greatness", and in July, 2012, won the first Princess Pageants' Competition placing first in "Glitz" and second in "Natural Beauty" categories, won titles in "Best Smile" and "Most Photogenic" categories, and also won awards for singing and dancing. Besides dancing, Rebecca has participated in sports such as Gymnastics, Taekwondo, Soccer, Volleyball, Track and Field, Swimming and Rollerblading. She is currently studying modeling and acting plus sings with the Edmonton's All City Children's Choir that practices at Victoria School of Performing Arts. Volunteering has been a part of Rebecca's life for many years now and with her church group, she has been involved in gathering food for the local Food Bank, helping with the Hope Mission, and helping at a senior's home. Currently, she helps promoting Youth Empowerment, is the Ambassador for the youth for Women Arise; as well as, as she continues to be involved in her community through volunteer work.