Alyssa Wyspianski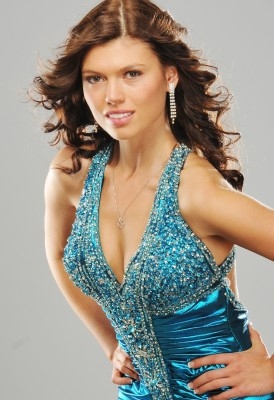 Alyssa Wyspianski's goals...
Alyssa wants to use her title to promote awareness on bullying. She wants to enhance knowledge on this subject as the majority of victims suffer in silence. Victims need to know there is help and they are not alone.
Alyssa Wyspianski's bio...
Alyssa was born in Winnipeg, Manitoba and throughout her life she has participated in sports. She tried many from skating to gymnastics and even took part in girl guides, but found she had a passion for soccer and 5 pin bowling. The love of these two sports afforded her the opportunity to travel, compete and see her home country of Canada. Sports gave Alyssa the fundamentals of team work and also a desire to compete. This competitive nature was nurtured in an expected way while attending high school. Alyssa enrolled in French immersion and was afforded the opportunity to graduate with a trade skill. She challenged herself with photography, graphic arts and hairstyling. It was in hairstyling she found a way to combine competition, travel and practice of her French language skills. Her trip to Paris inspired her desire to see the world, and when she returned home she investigated various career paths. Though the hairstyling trade would afford the ability to travel, she found herself focused back on her dream of modeling. So as she turned 18, Alyssa leaped to explore the modeling industry. At present she is apprenticing for her red seal in hairstyling while studying acting. Alyssa hopes the Miss Teen Canada World Pageant will allow her to exercise her skills, and possibly further her career aspirations.