Harlee Ostash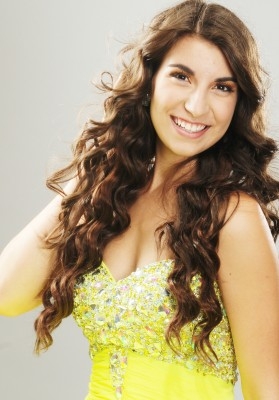 Harlee Ostash's goals...
Harlee's goal is to be real, share her personal story, and the importance of expressing daily kindness, gratitude and love, as well as to listen to and learn from others. To meet simple needs that create positive change in one life at a time by volunteering to serve another person. She encourages others to experience the rewards of lending a helping hand and heart.
Harlee Ostash's bio...
Harlee is the daughter of a graphic artist and a business owner, and is a loving sibling to a sister and brother. She is an enthusiastic student at Mennonite Brethren Collegiate Institute. Academics play a large part in Harlee's life as she has achieved honour roll for the past five years. Her plans are to obtain a business degree, become an Investments Banker, and to use her knowledge and resources to help others. Harlee's passions include education, volunteering, and dance. She volunteers as a group leader for girls at church and is avidly raising awareness/funds for the Heart & Stroke Foundation and Free the Children. She's been on four mission trips in the Dominican Republic where she used her gift of compassion to teach dance and help people less fortunate. She also helps at garage/bake sales and many other events to raise thousands of dollars for charitable projects, such as a school, which is close to Harlee's heart. These experiences have contributed to Harlee's gratefulness. Starting dance classes at the age of four, along with playing volleyball, badminton, and swimming has led her to be the active teenager she is today. Harlee aspires to be the best she can be each day, to leave a positive impact on the community, and she hopes everyone she meets is inspired to do the same.