Emily Jeanneault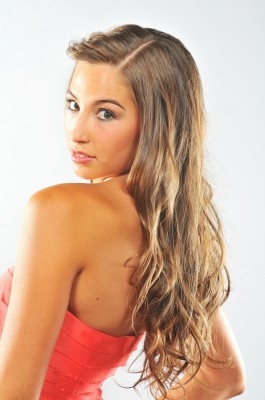 Emily Jeanneault's goals...
To inspire the youth across Canada.
Emily Jeanneault's bio...
Emily Jeanneault, a 2nd year student attending Nipissing University in her hometown city of North Bay, Ontario faced many personal challenges throughout her first year of university that have helped her to grow as an individual, allowing her the opportunity to see areas where she needed to improve and better herself. The end result was a stronger, driven and more confident person. With all of the attributes gained through her education and life experiences, Emily confidently entered her first pageant the Miss North Ontario Regional Canada Pageant. This experience provided her with the opportunity to be selected as a National Finalist representing Northern Ontario at the Miss Teen Canada World Pageant, to which she is eternally grateful. Emily feels that with this opportunity, she will be able to give back and make a difference in the lives of others.