Anastasiya Toropova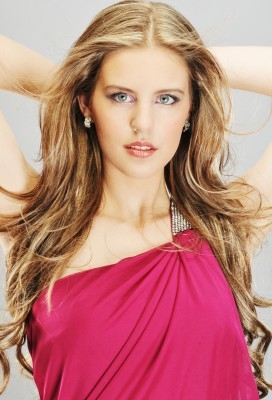 Anastasiya Toropova's goals...
Anastasiya's goal is to raise awareness in the community about teenagers who have suffered from physical, emotional, and sexual abuse, those who have been forced from their homes and now live on the street. Our support can help them to go through the transition away from life on the street towards brighter future. Her mission is based on faith and believe that all children and youth have a right to love and respect.
Anastasiya Toropova's bio...
Anastasiya was born in Ukraine, Lugansk and is fluent in Russian and English. She loves to travel, meeting people, making new friends and learning new things. From a very young age she discovered that acting, modeling and singing are her favourite hobbies. While she lived in Ukraine, she had participated in a couple of modeling and singing contests and she was actively engaged in sports: rhythmic gymnastics was another passion of hers. In 2007 Anastasiya moved to Canada and along with other changes in her life, she decided to try as many new things as she could. As a result of it she fell in love with figure skating. Anastasiya was 14 when she stood on skates for the first time, however, her hard work, enthusiasm and believe in her capabilities brought her to the level of Preliminary Skater and she is already half way through towards of becoming a Junior Bronze Skater. Anastasiya describes herself as a kind, caring, sensitive, considerate, friendly and easy going person. Participating in "Miss Teen Canada-World" can give her a great opportunity to inspire young girls with her own experience as well as it will give her a chance to deliver the message that is "Nothing is impossible… if you work hard, follow your dreams and never give up - you can achieve everything".