Lindsay Fraughton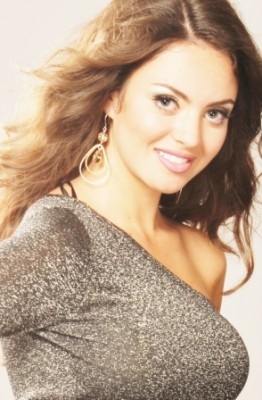 Lindsay Fraughton's goals...
Lindsay would like to inspire proper grammar use, change a life, and climb Mount Kilimanjaro.
Lindsay Fraughton's bio...
Performing has been a part of Lindsay's life for as long as she can remember. She began dance classes at the age of five, and piano lessons the following year. Her continued love of dance has resulted in numerous awards and scholarships. Lindsay discovered her passion for acting when she was cast in the role of Anne, in Anne of Green Gables at age 11. She received the top drama award for all three years in her junior high school. This past year, Lindsay was thrilled to play Christine in Phantom of the Opera. In addition to performing, she has continued to maintain honours standing marks throughout her school years. She is in the process of completing her lifeguard and swimming instructor certification. Her interest in modeling began when she was selected to model in Edmonton Fashion Week; the following summer, Lindsay won the Roxy swimsuit model search. An accomplished pianist, she can also play the guitar and the alto saxophone. In her leisure time, she enjoys snowboarding, wakeboarding, long distance running, and relaxing on the beach with a good book. She has a close relationship with her family, and owes them the world for their continued love and support.