Nichelle Thomson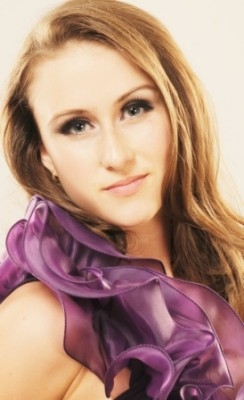 Nichelle Thomson's goals...
To spread awareness about mental health disease and help people who suffer from this both directly and indirectly.
Nichelle Thomson's bio...
Nichelle was born in Brandon, Manitoba in 1995 but has spent the majority of her life in Ontario. Since a very young age, Nichelle had a wide range of interests including sports, drawing, singing, public speaking/ presenting and acrobatics; putting her in dance seemed to be the perfect choice. Now after over 10 years of competitive dance, Nichelle was hired as a Zumba instructor last summer. After teaching a class, Nichelle was approached by the President of the MNORCP to consider applying for their pageant. With no experience in the pageant world before, Nichelle ended up winning becoming Miss North Ontario 2012 and was also chosen to compete in the Miss Teen Canada- World Pageant. Nichelle always had a determined and self-disciplined attitude. However, no one influenced her better to push herself past her limits than her favourite high school teacher, Mr. Laframboise. Going through his suicide was a life changing experience that like most was first viewed negatively. In the end, it not only taught her how uncertain life is, but it forced her to keep strong and strive even harder towards all her goals. Upon completion of high school, Nichelle plans to attend university and/ or college to become an Athletic Therapist which is inspired from living an active and healthy lifestyle.