Desiree Mathias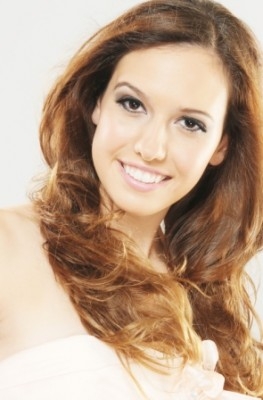 Desiree Mathias's goals...
Desiree would like to promote wellness, happiness and making the best out of everything life has to offer.
Desiree Mathias's bio...
Désirée is 18 years old and has only one younger sibling, Danielle, whom she absolutely adores. She resides in Sudbury, Ontario and graduating from her high school, Collège Notre-Dame. She is eager to begin the next chapter in her life but is already starting to feel nostalgic about finishing an amazing one. Next year she is attending Laurentian University in the health promotion program. She loves learning about health sciences and holistic health practices because she finds them very interesting as well as intriguing. Therefore, Désirée aspires to become a naturopath because this profession involves everything she wants to accomplish in a career, not to mention that this field is highly fascinating. She sees life as a never ending learning experience and that we are all here to teach and to be taught by everything in our surroundings. Hence, she has chosen a platform that incorporates these beliefs. Big Brothers Big Sisters is an organization that provides a child the opportunity to develop a relationship with a volunteer who will become their mentor, and friend. She is very excited with the opportunities life has to offer and intends on making the very best out of them!