Dakota Cooke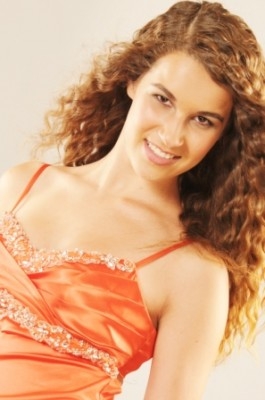 Dakota Cooke's goals...
Dakota's dream is to keep a positive view on life wherever it may take her, to keep her options and opportunities open and accessible for when she decides on a career to pursue and to inspire others to always follow their dreams and never give up!
Dakota Cooke's bio...
Dakota is a very determined, motivated, driven and energetic young lady. She currently resides on a farm with her family outside her small hometown of Tompkins. She likes to spend her spare time dancing, practicing gymnastics, riding her horse and spending time with her animals, friends and family! She has gotten up at 6 am during the school year to make sure that her 4-H Steer receives his feed at equal time intervals to get the best rate of gain. When her sister's steer broke 2 of her fingers she still persevered through the rest of the year and showed and controlled her 1200lb steer on sale date. Dakota's inner beauty is apparent every time she smiles attracting an array of friends both young and old. Perseverance, hard work and determination will enable her to succeed and be a leader in whatever path she chooses to encounter. Dakota's first year in Provincial Gymnastics has gained her great respect and shown she is a leader with the other girls in her class. Dakota has a diverse and unique personality which allows her to communicate her passions and strong conviction for things she believes in. Dakota is trying to help build positive self esteem in youth throughout the community and she strongly believes that everyone should be happy with who they are.